The Aqualiner® Advantage
The Aqualiner® is the best liner in the water tank industry, hands-down. Unlike the liners in most water tanks, the Aqualiner® is made from a reinforced fabric with a woven center layer for strength and durability.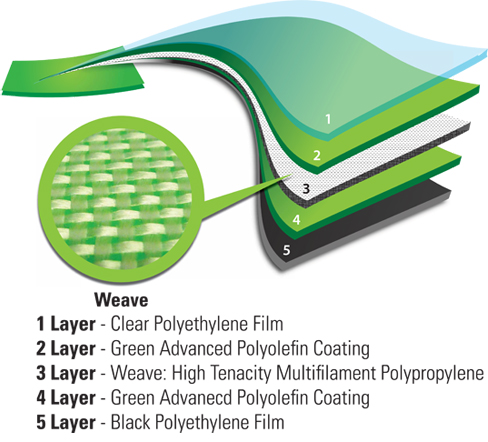 Although the liner is hidden from sight and often doesn't get noticed unless there is a problem, we feel that it is perhaps the most important part of the tank which is why only Aqualiner® membranes are used in Pioneer® tanks.

A clear polyethylene film coats both sides of the water tank liner, giving the product NSF 61 approval for the storage of drinking water. The Aqualiner® is well-known for not imparting any taste or smell in the water, so when the quality of your water is paramount, choose Aqualiner®.